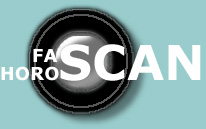 WELCOME

ACCESS - AUTHENTIFICATION - BIOMETRIE

COMPANY OF STUDIES, REALIZATIONS, ADVICES
Directed on the security domain, with the aim of integrating solutions of
Biometric measures.

FASCAN AND HOROSCAN is operational stemming applications of our
Service search - development

Cognitive faculty: of Latin cognitus, Able to know

As of the XVII 2nd century, Blaise Pascal and Gottfried Wilhelm Liebniz considered that a machine can reason. The birth certificate of the artificial intelligence goes back to 1956. On the ideas developed by A. Turing, J McCarthy, Alan Newell and H. Simon produce a first machine able to show theorems of mathematical logic. Several branches of the artificial intelligence are operational or under development advance.